Wart Removal In Moline, IL
You've probably heard the old wives tale that a frog can give you warts. Of course, we know that is far from the truth. But while handling frogs and toads won't give you warts, your child can get warts from school showers, locker rooms and community pools if they are barefoot.
Warts are harmless and will often go away on their own without treatment. Of course, it can take up to a couple years for warts to disappear; however, if the wart is embarrassing or in an uncomfortable area, we can also easily remove the wart right here in our office.
There are at-home measures you can try first to remove the warts. This includes over-the-counter liquid or gel medications that contain chemicals like salicylic acid, which can dissolve the growth over time. If over-the-counter treatments aren't providing the results you had hoped for, or if your child has a weakened immune system, it's important that you seek our medical care right away.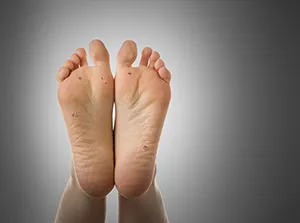 Some of the ways a wart can be removed includes:
Freezing off the wart with liquid nitrogen
Burning the wart with a special laser
Using an acid to destroy the wart
Injecting the wart with a special medication that can either kill the virus (in more severe cases) or boost the body's immune response to fight off the virus
Getting rid of warts does take patience. It's not very often that the wart will be removed in just one treatment. And there is no single treatment that is more effective than another because everyone's bodies are different. But one thing is for certain: The wart removal treatments you receive from our pediatricians are much more effective than any over-the-counter wart treatments you may use. Sometimes our treatments can also be used in conjunction with at-home remedies to speed up the removal process.
Does your child have warts?
Call Franklin Pediatrics at (309) 762-0777 for wart removal treatments.
We proudly serve Moline, IL and the greater Quad Cities area.